​
Payment is expected when services are rendered. In order to focus on our patients' needs, customer service and minimizing costs, we do not bill. We provide treatment plan estimates for all surgeries and hospitalizations and you are welcome to request estimates at any time for your expected charges.




Shores Animal Hospital offers discounted services to senior citizens and military clients. Show your military ID for a 15% discount on services.




We are happy to work with local area animal rescue groups. Pre-approval is required to qualify for the rescue group discounts, please call us for more information.




Shores Animal Hospital accepts debit cards, credit cards (Visa, Mastercard, Discover, American Express), CareCredit, checks and cash. All cards must be signed by the owner of the card.



Wellness Plans at Shores Animal Hospital are an option to effectively budget for your pet's health needs. With affordable monthly payments and exam co-pays at $10, Wellness Plans can provide you with peace of mind you are helping your pet live a long and healthy life.

We offer "The Stephen Shores Lifetime Achievement Fund" to help less fortunate pet owners and non-profit organizations grant opportunities.

Another popular option is pet insurance coverage. Shores Animal Hospital accepts pet insurance - including Trupanion. Trupanion medical insurance can pay your veterinary bill in minutes. When your pet gets ill or injured, we want you to be able to focus on the health and well-being of your pet. Pet medical insurance can help you deal with unexpected veterinary expenses and provide your pet with the best medical care. Trupanion can cover a significant portion of your veterinary bill (up to 90% of eligible costs*) in minutes. With a Trupanion policy, our clients often pay only their part of the bill at checkout and leave the hospital without waiting for claim approvals and reimbursements. You can learn more about Trupanion coverage and direct payments at Trupanion.com.
When unexpected illness strikes a pet, unexpected expense strikes as well. Shores Animal Hospital understands this and is able to make some special arrangements through the CareCredit program. It takes just 5 minutes to complete an application and will allow you to break down your payment into monthly installments. Highlights of the CareCredit program:

Low Monthly Payments

Interest-Free For 6 Months

Determine Approval in a Few Minutes

No Annual Fee
Have a CareCredit card? Pay Shores Animal Hospital with your CareCredit card online here!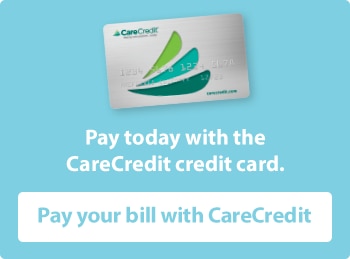 New Patient Wellness Membership with $10 Co-pay - fill out form for more information
Sign-up using the form or call us at 352-372-8387 to take advantage of this exclusive offer.
Office Hours
Day
Mon

day

7:30am
6:00pm
Tues

day

7:30am
6:00pm
Wed

nesday

7:30am
6:00pm
Thurs

day

7:30am
6:00pm
Fri

day

7:30am
6:00pm
Sat

urday

8:00am
4:00pm
Sun

day

Closed
Closed
Day
Mon

day

Tues

day

Wed

nesday

Thurs

day

Fri

day

Sat

urday

Sun

day

7:30am
7:30am
7:30am
7:30am
7:30am
8:00am
Closed
6:00pm
6:00pm
6:00pm
6:00pm
6:00pm
4:00pm
Closed
What can we help you find?